Travel during CoVid-19 – where to go?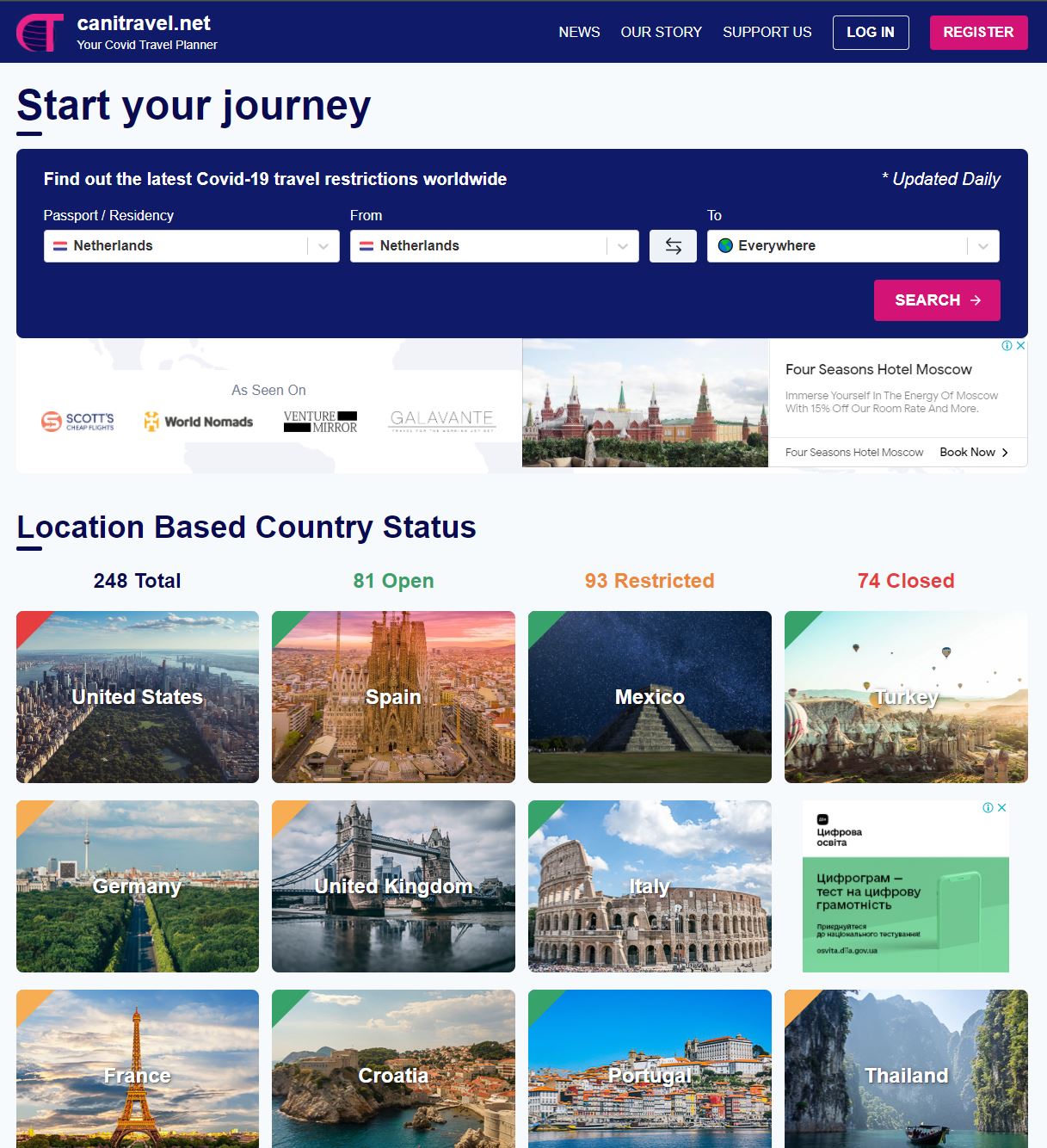 Dying to Travel during covid-19 but don't know where to go?
Read on for Covid-19 travel information.
Travelling during the pandemic is nothing short of a privilege. For most of us the past 10 months has been starved of photos and memories that would otherwise have filled our social media feeds. #takemeback and #throwback posts appear to be the norm. Travel influencers are starved for choice and thereby content for their channels.
The ever changing rules across countries and regions can sometiomes be hard to keep up with. Booking tickets months or weeks ahead can be risky as well since one doesn't know if you will actually be allowed to travel. Even with many airlines revising their cancellation and rebooking policies, leisure or non-essential air travel is at an all time low.
With most depending on a google search and social media groups to determine the posibility of travel, hunting for information at times can take hours or days and still be unclear. Enter – canitravel.net a covid travel planner! Updated Daily this site list all the travel restrictions know worldwide.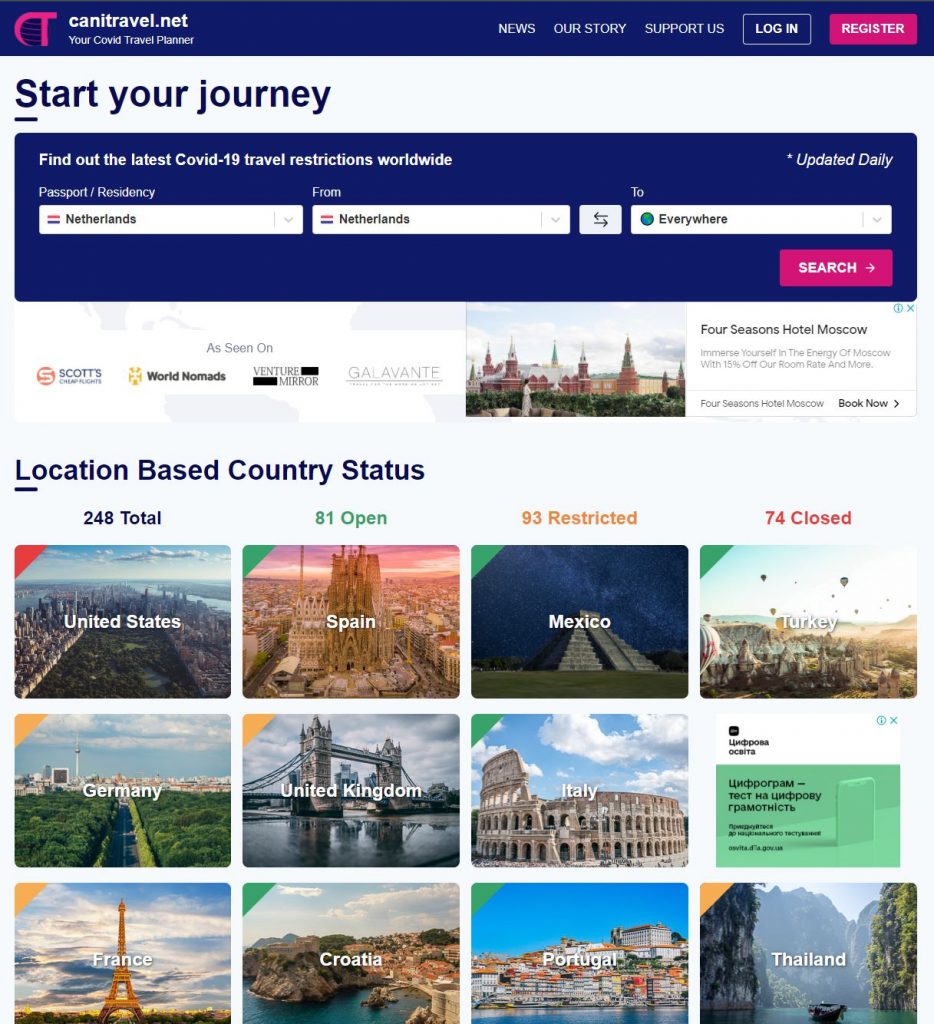 Based on details you enter such as Passport, Origin and Destination, you can get a breif of the know current restrictions if any and conditions for entry. If you're just eager to go somewhere, it let's you search for open destinations across the world based on citizenship and origin airport. While the site admins strive to keep the information as current as possible remember it's a private effort by a group of individuals and holds no legal validity. Always check with your airline and destination country to eliminate any doubts before you book that ticket!
Link: https://canitravel.net