Breaking: Sriwijaya Air plane loses contact shortly after takeoff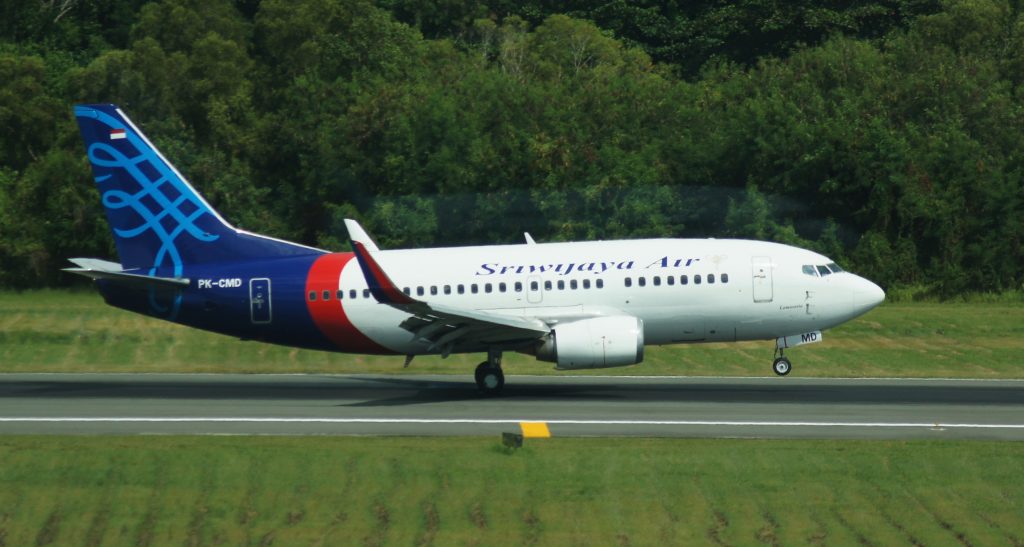 A flight carrying 59 passengers, including five children and a baby, has lost contact approximately 4 minutes after take-off. It was heading to Pontianak, the provincial capital of West Kalimantan.

PK-CLC a 26 year old Boeing 737-524(WL) went off the radar after losing more than 10,000 feet within a minute. Flight tracking (FlightRadar24) showed the flight path of flight SJ182 ending off the coast just north of Jakarta after losing altitude.
Multiple News outlets have reported civilian search parties finding debris of the north coast of Jakarta.
Route: Jakarta to Pontianak
Callsign: SJY182
Aircraft: Boeing 737-500, PK-CLC
Take off: 07:36 UTC
Highest altitude: 10,900 feet
Last altitude: 250 feet
Signal lost: 07:40 UTC