New Investor, New Planes – India's growing regional Airline

India's Regional Airline Trujet's new investors have indicated a need for upto 108 new planes to grow.

India's budding regional Airline Trujet has recently been bough into by New York based investment firm Interups. The firm has acquired a 49% of the airline based out of Hyderbad International Airport.

Laxmi Prasad, the chairman of Interups, which claims to manage assets worth USD10 billion in the US, told the Indian online business news site Moneycontrol that the airline aims to expand its network across India and overseas while also venturing into other segments as part of what he claimed was a USD1.9 billion plan for the airline. Previously the firm had expressed interest in purchasing India's national Carrier Air India but withdrew their interest in December 2020.

Trujet holds a market share of less than 1% of the growing domestic aviation market in India. Interups announced an intent to purchase upto 54 A220 from Airbus and an equal number of E190 from Embraer. The orders are expected to firm up by the end of May 2021.

The fleet expansion will allow trujet to compete on routes with the likes of Air Asia India, Go Air and Vistara. The Air line currently opertes 7 ATR aircraft as of April 2021.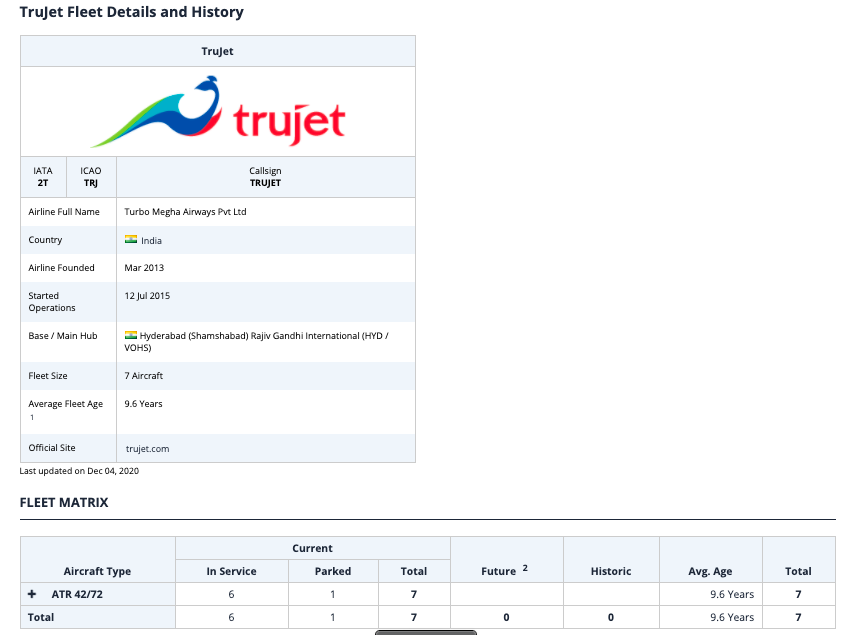 As per CH-Aviation Laxmi Prasad refused to divulge why they were persuing a mixed fleet. He however stated that they expected to add an E190-E2 every 2 months and an A220 every 45 days. In an interview to Moneycontrol he stated that both Airbus and Embraer had already identified some aircraft that could take them upto a fleet of 21 immediately, a crucial number since Indian aviation requires carriers to have a fleet of 20 to be able to operate international flights.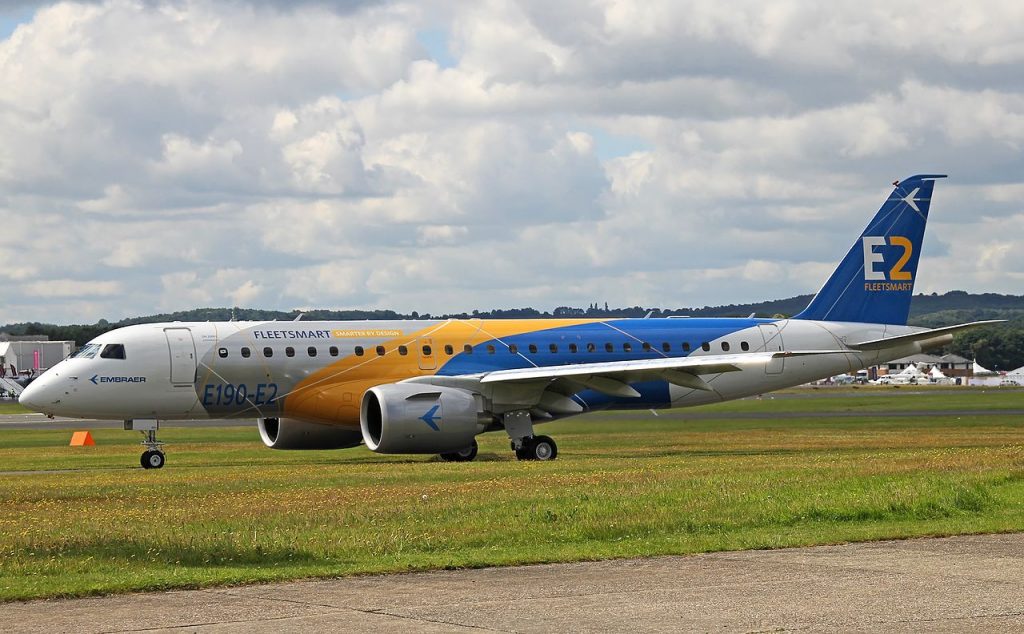 Prasad said that "we will be fully involved in the management" of Trujet and that he was in the process of appointing a former chief executive "and a previous tech head" of Indian Airlines, which merged into Air India in 2007. He also projected that his plan would see Hyderabad emerge as a significant hub, adding: "I have an emotional connect with Hyderabad, as this is where I grew up."
Have you flown Trujet? Let us know what you think in the comments below.