What's Cooking on Singapore Airlines' Short-Haul routes?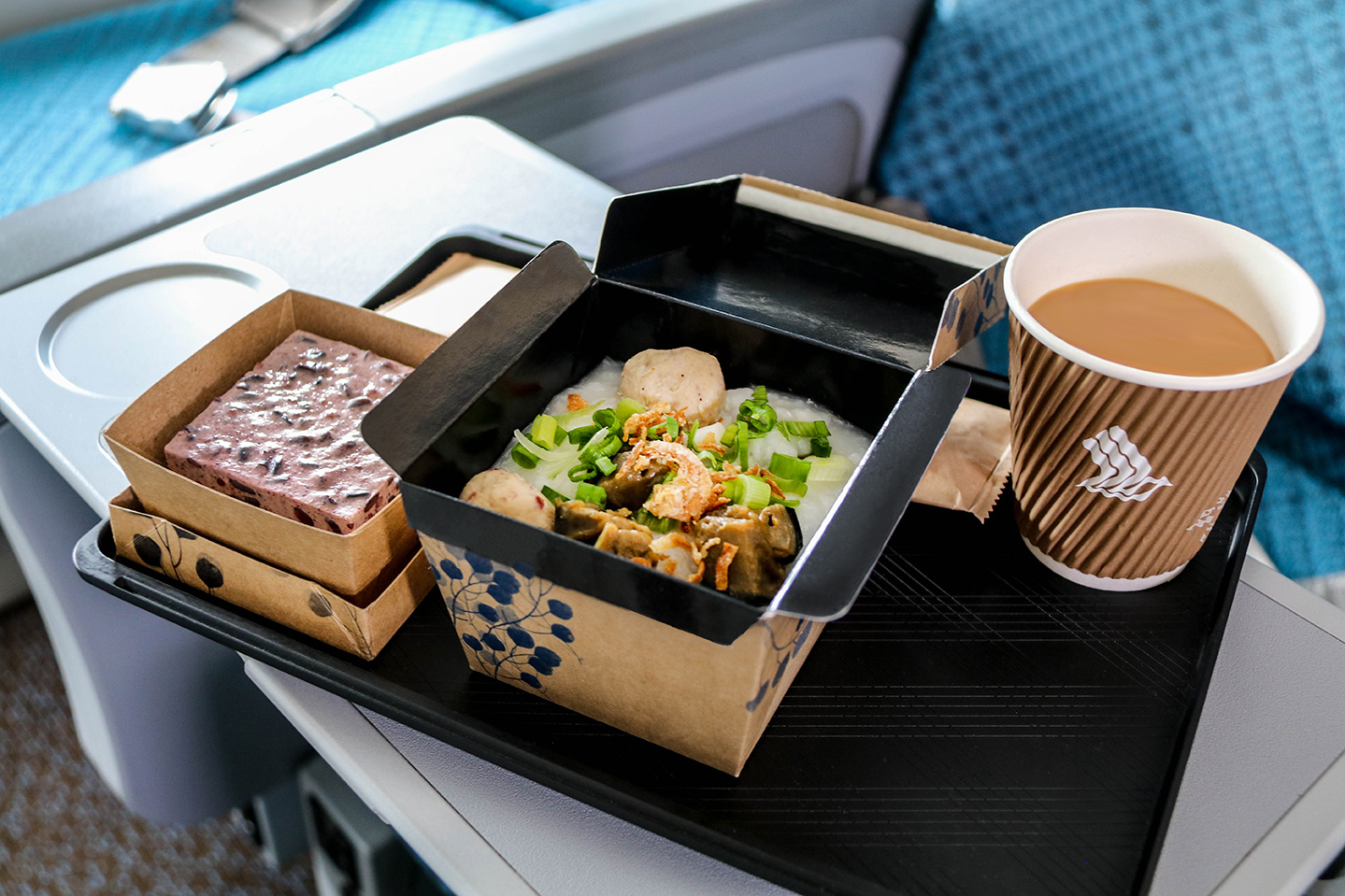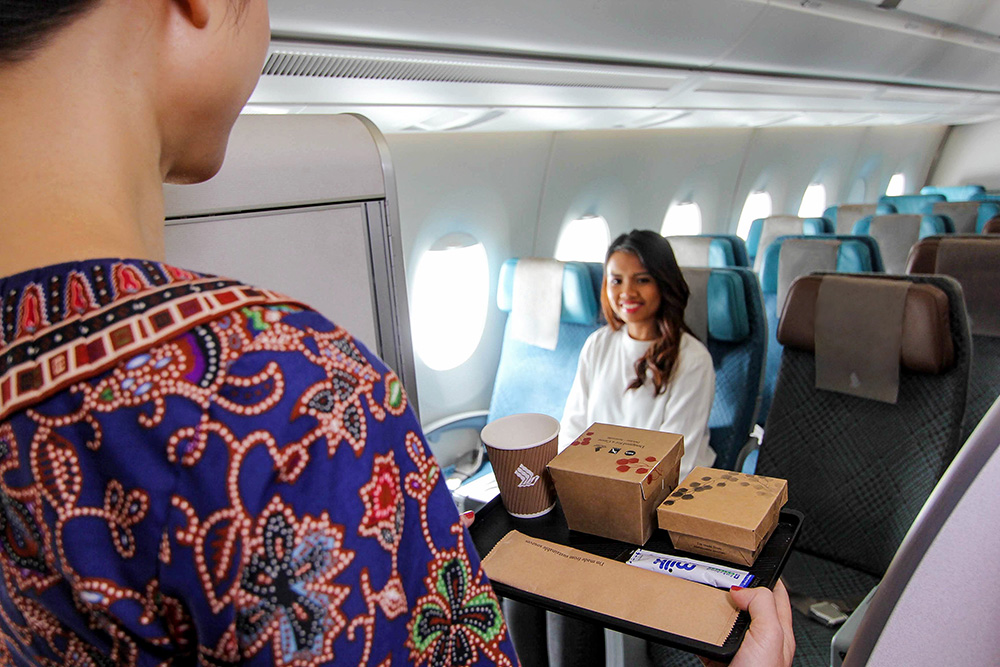 Singapore Airlines has always taken pride on offering some of the best inflight service across all classes. Recently the airline announced the elimination of the printed Menu cards in favour of a digital solution in an effor to reduce both cost and wastage in move that makes sense in the current times.
In a new move the airline has now announced a new meal concept for short haul economy that will start rolling out next month.

"We are delighted to be able to offer a greater variety and quality of meals on our short-haul flights, including selections from Singapore's popular local favourites that we hope both Singaporeans and international customers will find familiar and comforting. This is part of our continuous efforts to enhance the customer experience while keeping sustainability at the forefront of our operations."
said Yeoh Phee Teik, SVP Customer Experience, Singapore Airlines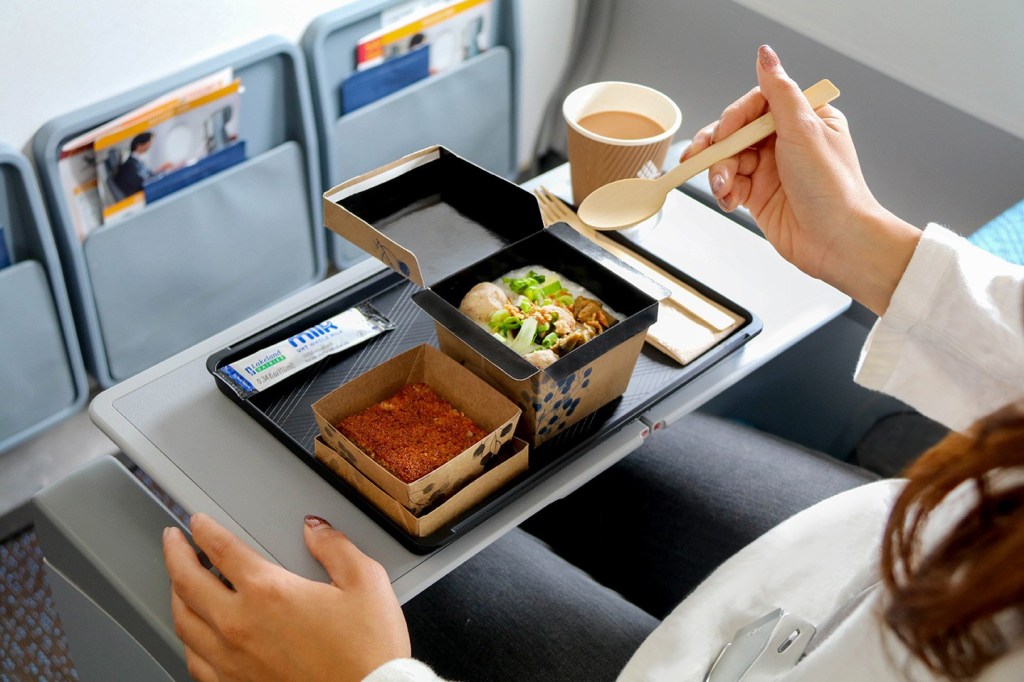 The new menu is jointly developed by SIA and SATS and focuses on selection of 40 new dishes served on rotation on flights. The menu includes Singaporean favourite foods such as Congee, Laksa, Sugge Cake and lot more. The Menu also includes diverse foods to represent the the mixed hertiage that richly potrays the spirit of Singapore ranging from western to Indian to malay influenced foods.
"Developing eco-friendly packaging solutions that can improve quality of food has to take into consideration various challenges unique to the preparation of aviation meals."Mr Kerry Mok, CEO Food Solutions, SATS
The food will be served a with a new packaging solution, consisting of a leak-proof box and cup made of Forest Stewardship Council certified paper, a dessert box and a cutlery pack made of bamboo with a paper wrap. The previous plastic caserole ware will now be withdrawn infaour of this eco friendly option.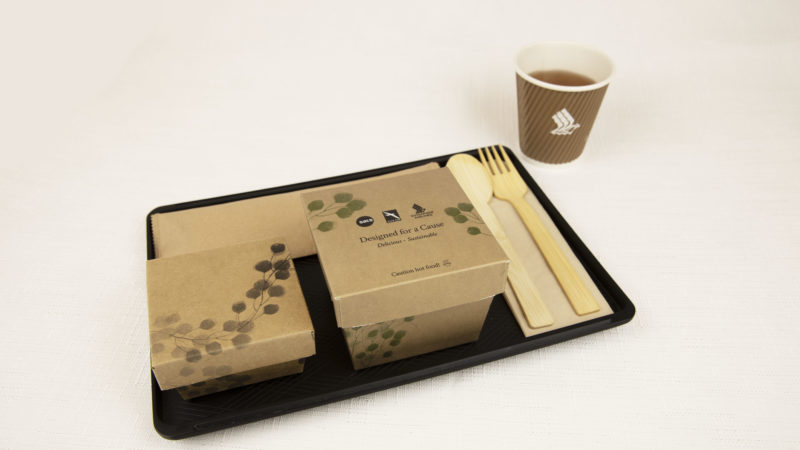 This change reduces the weight of the tray by 80 % and minimizes he use of single use plastics such as drink cups, spoons etc. I feel it's an excellent move by SIA to keep up with the times both in the current pandemic scenario to reduce costs and be more considerate of the environment. The Airline like many others in the industry is facing a hard time staying afloat during the pandemic as a result of severly reduced travel demand enforced by restrictions world over.
List of Potential Meals in the New Economy Class Meal Concept
Course
Meal
Dishes
Main Course
Breakfast/All Day Dining
Congee with Pork Ball and Century Egg*#
Mee Siam*#
Fried Carrot Cake with Prawn*
Nasi Lemak with Chicken*
Chicken Congee#
Scrambled Egg with Sauté Spinach and Potato, Herb Tomato Sauce#
Scrambled Egg, Shashouka Spiced Tomato Sauce, and Chicken Chipolata
Pear Cinnamon Steel Cut Oat Porridge
Vegetable Fritata, Mushroom, Baked Bean Ragout with Bacon
Tomato Upma and Sambar
Soups
Beef Barley Soup
Beef Goulash*
Chicken, Leek and Potato Soup
Smoked Lentil with Chorizo Soup
White Bean with Smoked Duck Soup
Lunch/Dinner (Western)
Chicken Bolognaise
Alfredo Pasta
BBQ Chicken on Potato Cubes with Roasted Carrot and Beans
Penne Pasta with Tomato Basil Sauce*
Penne Samfaina Catalan Pisto
Lamb Albondigas
Chicken Ala King and Cheese Mash with Roasted Pumpkin
Braised Beef and Mushroom Ragout with Mash Potato*#
Braised Beef with Dupay Lentils, Porridge Polenta ans Parmesan
Beef Bourguignon
Lunch/Dinner (Oriental)
Salted Fish Fried Rice with Chicken*#
Sliced Pork with Ginger and Fried Rice
Beef Brisket with Egg Noodles
Lunch/Dinner (Ethnic)
Thai Green Curry Chicken with Steamed Rice
Laksa Goreng
Thai Yellow Curried Fish with Steamed Rice
Chicken Curry with Rice
Dry Mee Siam
Laksa
Chicken Briyani
Tom Yam Bee Hoon with Cabbage, Carrot, Thai Chilli
Japanese Chicken Curry with Rice
Dessert
Pulut Hitam Cake*#
Ondeh Ondeh Cake*
Banana Sugee Cake
Coffee Milk Jelly
Raspberry Cream Cake*
Chocolate Fudge Cake
Earl Grey Chiffon Cake
Coffee Mousse with Pecan Crumble and Pear Compote
Chocolate Mousse with Brownie Crumble and Salted Caramel Sauce
Banana Chocolate Chip Cake
Coffee Bavarian Cream
* Available for visitors at the Inside Singapore Airlines tours.
# Will be introduced on short-haul flights in December 2020.
What do you think of Singapore Airline's new Menu?
Source: https://www.singaporeair.com/en_UK/in/media-centre/press-release/article/?q=en_UK/2020/October-December/ne2120-201121